I found myself in a discussion about electric vehicles, and thought I'd share some resources from it:
John Ward covers EV vehicles and the U.K. National Grid, specifically about whether the present grid can cope with electrification of private cars: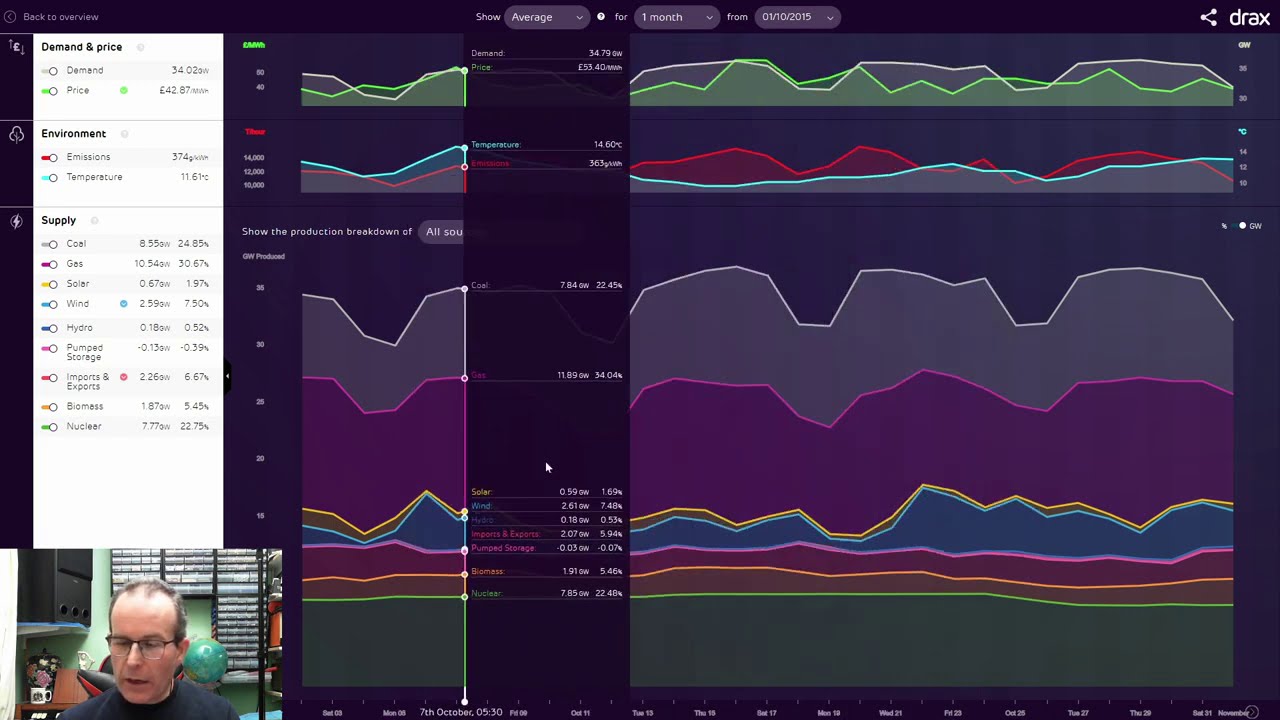 The conclusion is that the overnight excess capacity is easily enough for half the UK's private car fleet. However, there are some good comments to the video which point out difficulties with local-level supply: the substations and distribution to houses may not be up to the job.
Here are the back-of-the-envelope calculations: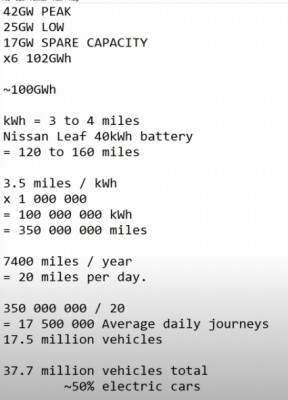 I was surprised (and delighted) to see how much of the UK's power is already wind, and how reliable that is. The lovely visualisations of live and historical UK data are found at Drax:
This video is fairly good, on Tesla batteries, as of a couple of years ago.
I found a better video on batteries, with an emphasis on Tesla:
Tesla's Future Battery Strategy Explained
And this is good too, arguing that we need standards and state investment in charging infrastructure; electric cars already doing pretty well on range and cost and even charging times:
The Electric Vehicle Charging Problem
(It turns out to be a quicker journey overall if you stop twice to top up charge, making use of the faster charging when batteries are neither very full nor very empty. So you need even more charging stations than you'd think.)
A commentator suggested:
If you want to look at what it would be like to drive long journeys in an electric car have a play with A Better Routeplanner