Hmm, I see I haven't exactly managed to report on every Wednesday. I can say we've had quite a few new people turn up over the last few sessions, and I (for one) welcome our new members. We've seen progress being made on Arduino and on Raspberry Pi, and a lot of getting-to-know-you chat.
Yesterday (2019-10-30) we had a visit from Deputy Mayor Anita Collier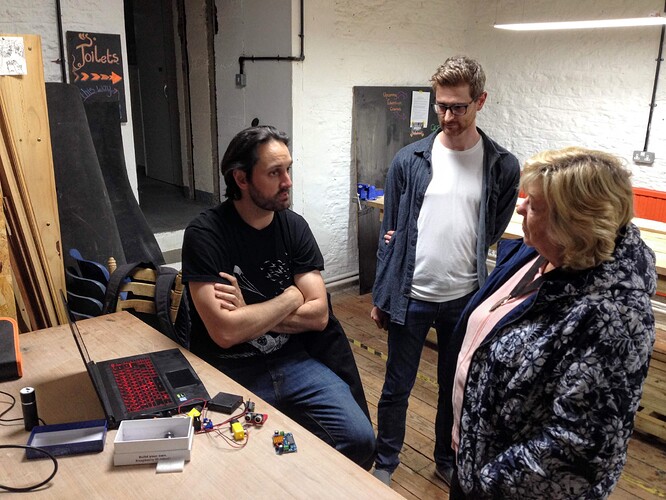 As well as progress on Raspberry Pi and Arduino projects (further details welcome!) there were conversations going on in different corners of the space: about 3D printing, about Machine Learning and AI software, about various Linux distributions, about jsfiddle and W3schools, about old computers (and really old computers) and about the many and various sensors in our Arduino kits. And other things, for sure.
We had seven attendees, with apologies received from a couple of members - not that apologies are needed, but it's always nice to know that people would like to come even if they can't make it.
(The previous week we had eight attendees, and a visitor.)
Observations and comments welcome!